Bolloré answers your questions concerning shrink film
Are Bolloré films globally available? How can I obtain more information on Bolloré products?
Our shrink films Bolphane® and Bolfresh® are available across all 5 continents throughout a large partner network, to ensure local service. Please fill out the contact form, a member of our sales team will get in touch with you shortly.
I pack my fresh food products under modified atmosphere. Do you have a packaging solution with barrier properties?
Yes we have. Bolloré introduced  its OXBTEC® range in 2013 .
With high oxygen barrier  and antifog properties, Bolfresh® OXBTEC shrink films are an innovative solution for packaging under modified atmosphere. Ask for a sample.
Does thin film also mean less impact strength?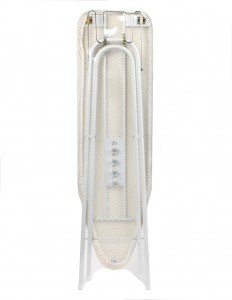 Not at all! Bolloré shrink films are indeed ultra thin but preserve their high performance level, even in the most demanding conditions. Look at the example opposite.
Ranging from 9 to 25 microns, all of our references demonstrate a perfect control of the co-extrusion process and a real know-how when it comes to the formulation of the latest generation of resins.
You have a wide range of films. Can you help me to choose the right reference?
With pleasure! Our technical and commercial teams are there to guide you.
Taking in consideration your product to pack, machine-type, and other specific requirements like optics or desired yield, we will advise you on the right film reference to use.
I have a project going on for packing with shrink film . Before going any further, I would like to see what the result looks like. Can this be realised?
Yes, we can do that. Bolloré's technical center is equipped with the most representative machines today on the market.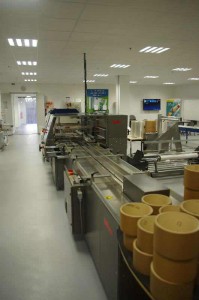 We can perfectly carry out small test series with your products.
Please fill out the contact form, and send us some samples of your products. We'll pack them and show you  the protection and added value that Bolloré films bring to your products.
I'm in need of technical assistance to adapt our film to my machine. Can you help me?
Don't wait any longer. Get in contact with us through the
contact form
.
With over 20 years of experience in the field, our technicians will advice you and offer on-site support when needed.
Can your films be recycled?
Do you ensure the traceability of materials?
In compliance with the regulation 1935/2004/CE, Bolloré ensures the traceablilty of materials and articles at all stages, from production to shipment.
The aim is to facilitate the control, the recall of defective products, and to provide customers with relevant information.
I'm looking for a film with breathing capacities. Can you offer me that?
Various perforation patterns are available as an option on most of our references. In this way, controlled breathing of your products is guaranteed.
I would like to use printed film. Is this possible?
Bolloré films are printable. We can advise on different printing options wherever you are located. 
Get more information
.
We're looking for a marked film. Do you propose this option?
Yes, we do. In order to respond to your specifications, we can take care of marking the film with the recycling symbol, green dot, 'tidy man'…